Your Child's Education & Future?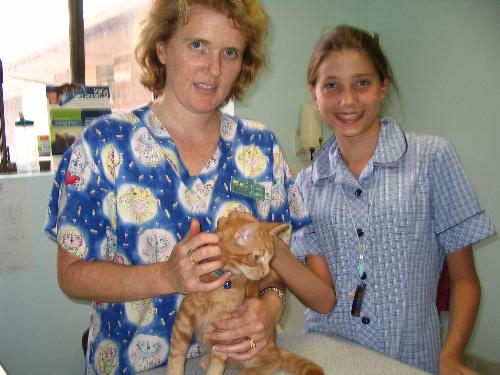 Australia
December 29, 2006 1:54am CST
What is the best way to develop your child's education? To motivate him/her? I found that developing a "love" of learning was by the far the best way to encourage my child to learn. What about encouraging a wide range of interests, both academic & non-academic, in your child? When do you start this process?I am open to views and comments on this issue, & to offer my personal experience as a guide.
4 responses

• United States
6 Feb 07
I wish I knew the answer to your question. My 15 year stepson is having a terrible time in school. I hope its not too late to help him. I think part of the problem is that his mother homeschooled him for first and second grade but she did not do much with him. She doctored the tests scores so the state thought he was doing well. I believe that by her doing this, he missed out on the foundation for learning. Its not that he is not smart as he has a great imagination. He is just not good in writing,spelling or math. He is failing his math class at this time. He is interested only in things he likes and is not open to anything else. He is at that rebellious age where he doesn't want to listen and he always tries to defy authority. Do you think it is too late for him or do you have any suggestions that we might be able to try?

• Australia
7 Feb 07
There are kind of two seperate issues here. Your step sons attitude to learning in general, and, the issues of him having two mothers. As an experienced Step Mother myself, but not overly successful, I have been lead to believe that step parents have very little success with step children once they are past 4 years of age. Certain learning behaviours they learnt from their resident parent is already ingrained. First of all, how much access do you & your partner (the boys biolgical Father I presume) have with the 15 year old? Is it possible to get more access, if you feel he is not benefiting from living more often with his Mother? Is it possible to be more involved in your step sons schooling, by going to Parent Teacher nights, personal interviews with teachers, signing his diary, asking to see his homework, etc? Investigate the possibility with the school the possibility of him getting extra assistance, especially in maths. Apart from the above, if you have limited access to your step-son, all you can really do is set an example, by reading at home, emphasing the need for a good education, the evils of unemployment, etc. Good Luck, and keep in touch.

• United States
8 Feb 07
The boy lives with his father and I, so we have a great deal of time with him. We have done all those things you have mentioned. The biological mother tends to interfere a bit and I think she hurts more than she helps. A few years ago, we were concerned that he may have Aspergers but the mother wouldn't get the testing done and she is the one who carries the health insurance.

• Australia
13 Feb 07
I am finally back home after my operation and can reply to your comment. Your step sons mother seems to be very similar to ours, always going out of her to make life difficult, even if it disadvantages her own child. You appear to be doing all the right things to get your 15 year old moving in the right direction. But your Aspergers comment concerned me. My 10 year old nephew was diagnosed with Aspergers 10 months ago. If the boys mother won't pay for an assessment out of her health insurance, is there a government waiting list for non-insurance people? As I don't know your health system too well, it's hard for me to comment, but there must be a system available for those with no health insurance? Failing the above, can you report the mother to the authorities for child abuse, on the grounds of not supporting her son's health/emotional problems? The authorities might insist that a medical asserssment is made.


• United States
8 Feb 07
I agree that it is important to instill a love of learning in children. I have read to my daughter since she was an infant and she sees me reading all the time as well. She loves to read and reads anything she can get her hands on. She has learned so much from books. I also encourage a wide variety of activities for her. Each term she is involved in different activities. Some she loves and continues with and others she is not as fond of and picks something else for the next session. She has found that she loves dance and music and swimming but is not as fond of tennis or karate! She learns from trying!!!

• Indonesia
29 Dec 06
I don't have a child yet. But, I think this discussion is interesting. Just thinking about our childhood and how do we really like to learn. I remember my father bought me many interesting books and gave me the option which one I wanted to read..

• Malaysia
13 Feb 07
yeah.it is important how we care about it. .