My KITTEN JUST FLUSHED HIMSELF!! HAHAHAH!

United States
December 29, 2006 1:58am CST
Ok i was here just typing away, and then i hear a flush!! Then i hear him meowing...i run back and here he somehow flushed the toilet and fell in!! hahahah!! I grabbed him and gave him a bath..but i cant stop laughing!!ahahah!! has your animal ever done something this funny? or weird? tell me about it!! lol
4 responses

• United States
2 Jan 07
LOL that is so funny. I wonder how he managed to flush in the first place.

• United States
2 Jan 07
well the flusher is very easy,and touchy..u can use y our pinky with noi effort lol.so he must have fell off the top of the toilet went to catch himself flushed and fell in lol lol..man i wish i had that on film!! lol

• Canada
29 Dec 06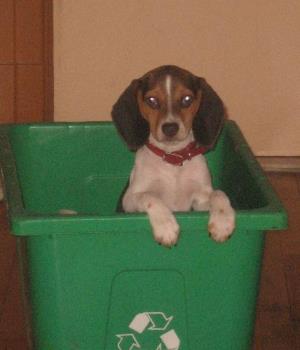 My dogs have never done that, but it is funny though. The funniest thing my dogs have ever done, well especially the little one, they get these crazy moments where they run around the house non-stop, and the little one sometimes trips and falls but never gets hurt. But to see him go, is so funny. Also, sometimes he's walking side by side with the oldest one, and he's looking at her, and then Bang! he smashes in the door frame or something. He's quite a riot!

• United States
29 Jan 07
Somehow or another my cats have not done that one, at least not yet but give them time I'm sure they will. I have had them fall in the but while I was in it, usually they were trying to play with bubbles but they fall in and they aren't too happy about it. Of course I laugh as they crawl out and take off as a fast as they can.

• United States
4 Jan 07
Our cat never done that, but it'll be nice if she can learn how to use a toilet. Now that'll be something to see.