Have you ever been blood donor ?

Indonesia
5 responses


• United States
29 Dec 06
I have Lupus and can't donate blood. My son donates regurlarly. I wish I could. It is a wonderful thing to do. This time of year the blood banks are low. If you haven't donated go do it now.

•
29 Dec 06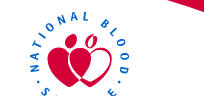 I gave blood several times about 9 years ago. I had to stop due to meniers disease and the medication I was on. I tried to give blood again last week, but as I still have meniers (although I have not had an attack for 6 months) the doctor thought it best i didnt give blood as if i went dizzy they could not tell if it was the meniers or a blood pressure problem, althouh i was prepared to take the risk. I may be able to donate again in another 6 month if I am attack free. It certainly is a wonderful thing to do and i hope I can start donating again soon. I think it is important to tell as many people how they can help others.

• India
29 Dec 06
no i never got a chance to donate blood in my life