Saddam Hussein has been executed: what do you think? now he can't speak anymore!

Italy
December 30, 2006 7:43am CST
tonight saddam was killed by law, what do you think about it? personally i think that it has been a big big mistake! i remember you that at the beginning of 2007 there would be many process to saddam such as curdi assasination ecc. i think that in this way they have close his mouth and in this way we will not able to know the real truth! what's your opinion?
2 responses

• United States
30 Dec 06
I honestly don't know if it was a good or bad thing at this point...I'm sure there will be repurcussions from this, and at this point no one knows what that will be. I just hope that in the end there will come some peace from this.

• Romania
30 Dec 06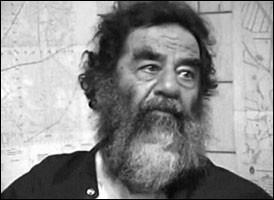 i totaly agree with you ...it wasn t fair to kill him, we have just a few days till 2007 and this punichment it sems so primitive..i ma sute they have other reasonsand they want to get rid of him that is why they hang him..because they could arespem him for life ..but maybe he would have talk and that was not a good thing for ''them'' maybe he made a lot of people suffer but the punishemnt he had was to sadic and primitive!!! we have to remember that GOD is ony one for all of us no matter the religion..and he teaches us only good things