cuba gooding jr! Answer me pls!!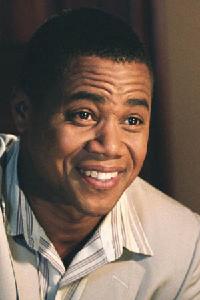 Romania
December 30, 2006 2:18pm CST
do you like hes eyes? i am wondering...and i never new...is he the one that was playing in the movie whit van-damme...??i am always confused when i am asking myself this...becouse he looks very much whit the actor that was playing in the BLADE movie...i dont know his name...is the same actor?
3 responses

• Romania
27 Jan 07
Great actor, he played in 47 movies, he was born in 1968, Bronx, New York, U.S.A. I've seen him in a lot of movies and every time I liked the role he played. The new movies from 2007 in which he plays are: Daddy Day Camp, American Gangster and Norbit

• Romania
31 Dec 06
Cuba Gooding junior is a great actor and has played in many movies. In the Blade movie he isn't that actor which slays vampires. That actor is Wesley Snipes another good actor which is very well known. Good luck!

• Canada
30 Dec 06
Hi eu_ursuletzu :) The actor in the movie Blade is Wesley Snipes. Cuba Gooding Jr. is known for starring in movies such as Jerry Maguire, A Few Good Men, As Good As It Gets, Men of Honor and more. You can see all of his work here: http://www.imdb.com/name/nm0000421/ I think he's a good actor too :)