If you have a digital SLR camera, do you also have a digital point and shoot?

United States
December 31, 2006 2:50am CST
I ended up purchasing a point and shoot after I got an SLR, even though I had one of the first good digital point and shoot cameras that came out, just because I wanted a camera that was small but still a good camera (not that my Nikon CoolPix 800 wasn't a good camera, it just wasn't as small as the newer ones). Now that my SLR needs to be repaired, I'm stuck using the point and shoot for everything. Just wondering if others feel that once you have an SLR, you don't need anything else. Or if you'd always have a point and shoot handy for certain things. For example, I really don't like taking a nice camera into an animal shelter or something for volunteering. I can get nice photos with a point and shoot and often prefer to take an older camera instead to things where it might get hurt even (although, my current point and shoot is newer than my SLR).
8 responses

• United States
26 Jan 07
I owned Minolta A1 a prosumer SLR Like camera. When it broke and I was told it would cost at lease $212 to look at it weather they could fix it or not, I decided it was time to buy a new camera. I had a small Canon A530 as an extra camera. I decided on the Canon Digital Rebel XT. It has the Guts of the Canon Professional models. The Rebel is mission the Bells and Whistles but the picture quality is excellent. I love the Rebel and have purchased several lenses for it. I still use my Canon A530 and love it too. I took it with me when I went to Korea for a Summer Teaching trip. Each camera has it place and I don't want to part with either one.

• United States
3 Jan 07
I admit it. I am an SLR snob. I was lucky enough to afford a digital SLR last year (Canon Rebel XT 8.0 MP). Before I bought the Canon, I owned a digital Sony point-and-shoot for about 15 months that I bought from a friend. The Sony was a good little camera (3.0 MP), and much cheaper to use than my film SLR. However, I missed the bulk and size of a normal SLR. Unlike most people, I absolutely hate tiny cameras. They affect my shooting. They're too light-weight and I find it difficult to frame a shot because it's hard to see on the tiny LED screen or through the tiny viewfinder. And the delay between hitting the shutter button and when the shot is actually taken is highly annoying. Also, I've always disliked point-and-shoots of any size because they don't give you the control an SLR does. A friend who had a very expensive (and very miniscule) P&S digital camera swore by it -- until she used my Rebel just once. A few weeks later, the miniscule P&S was history and she'd bought a digital SLR. I took pictures with her P&S, and the quality isn't anywhere near the quality of my SLR. I haven't used my digital P&S since I got my SLR and am considering selling it because I don't plan on using it again. If my SLR breaks, I'll find a way to fix it or replace it and use my film SLR as a backup in the meantime.

• United States
3 Jan 07
How do you like the Canon? I've been considering it because it's a lot less money than a Nikon. I mean, obviously I can tell that you like it, but I mean, what are your favorite features? I always use the screen instead of the viewfinder, so I don't have a problem seeing either way. My point and shoot has a 2.5 inch screen. I have a Canon video camera, but I can't tell from that if it's great quality since I'm no good at doing videos. I wish I knew someone with a Canon Rebel to try before I decide.

• United States
3 Jan 07
I love my Canon. I've used both Canons and Nikons and while they're both good cameras, I prefer the Canon. When I decided to purchase a digital SLR, I did a ton of research on the web, and read several photography magazines. In one mag (I've forgotten which one), they did they're best cameras of the year article and chose the Rebel XT as the best, out-performing the Nikon. Canon has its own proprietory sensor that's better than Nikon's (or was, as of a year ago.) And the Canon Rebel, which was the consumer model camera, used the same sensor as Canon's professional model camera, which cost $2000 more. So, you get the exact same shot with the XT as do you with the pro model. I've shot using the pro model using a very expensive lens, and there's absolutely no difference between those shots and ones I've taken with my Rebel. I could have bought the pro model, but after all the research I did, I found there really was no reason for me too. I don't need 14 customizable white balance settings. ;) Most cameras have the same features, so I don't find a lot of difference between any of them. But what I do love most on the XT is its sensor, because that's what gives you the shot. Also, for me, the camera was too light, so I bought the battery pack that attaches to the bottom. It gives it the perfect weight, while also ensuring I won't run out of power. (It holds 2 rechargeable batteries, or 6 AA batteries.) If you want to see some of the shots I've taken with the rebel, you can go to my photobucket site. Ninty percent of the shots there (and all of the recent shots) were taken by the Rebel. (I might have a couple that were taken with my friend's crappy little sureshot. I can tell the difference between those and the Rebel because of the difference in pixels.) The earliest shots were taken with my Sony Cybershot. The URL is: http://photobucket.com/albums/y222/tesan

• United States
4 Jan 07
Wow, great photos! Thanks so much for the detailed response and for the link to the pictures. I've read about the sensor on the Canon being better. It seems like the main thing that people say is better with the Nikon, is the macro, which is what has traditionally been better in their cameras. But a lot of reviews say it's a very slight difference.


• India
7 Jan 07
Your level of photography interest and your previous photography habits will help you determine whether a digital point-and-shoot or digital SLR camera is better for you. If you've been using a 35mm SLR camera, you may only be happy with a digital SLR camera with similar features. If you're used to a point-and-shoot camera, a digital SLR may be more of a learning curve than you're willing to tackle. There are essentially three categories of digital cameras: digital SLR, high performance digital point-and-shoot, and compact digital point-and-shoot.

• United States
7 Jan 07
I'm not choosing one or the other myself. I worked as a photographer for a brief time, and then needed an SLR. So now that my camera is in need of repair, I'm considering just getting another one. Currently, all I have working is a point and shoot, and it's driving me crazy to not have an SLR. A lot of people don't even need the point and shoot once they have an SLR, but I think I've always found a use for both. However, I have realized I am totally dying to take photos again with an SLR and I don't want to wait until I can afford a new camera. So I just borrowed a film SLR and bought some film. Just so I don't go insane. :)

• United States
3 Jan 07
I just got a Nikon D50. I'm going to keep my older point and shoot camera to bring into places where I would be worried that I may damage my DSLR. For example, a club where I'll be dancing and people are dancing all around me.

• United States
3 Jan 07
Yeah, I kept my first point and shoot for a long time to take to animal shelters and stuff. Now I figure I'll take my new point and shoot in, but still not an SLR just because it's too big and bulky and also for the damage factor. Although, I think doing pet photography is what killed my SLR. Stupid pet owners that would run into the tripod or let their dogs jump at the camera while I showed them photos. Which sucks since I'm still suing that company to get the money that I'm owed just for working there, not even damages.

• Philippines
31 Dec 06
Yes you can use the older camera. But the digital point and shoot is much easy to use and have a very good outcome.

• United States
31 Dec 06
Well, my "older" one isn't that old. Only got it a couple years ago. :) The Nikon CoolPix 800 I gave to my dad finally, since he wanted to print only 4x6s anyway, and the one printed nice 5x7s, but lost a bit of quality when you got to an 8x10. Still a very nice point and shoot camera though. I want to get something really nice like the Nikon D80. I'm still debating though if I can afford to spend that much.

• Cambridge, England
31 Dec 06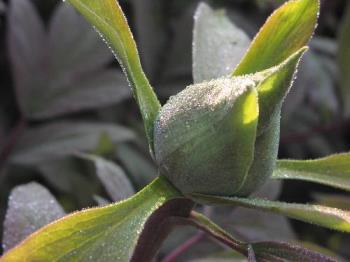 I have a neat little point-and-shoot camera (Coolpix 775) which has an excellent lens and gives very acceptable shots. My 'best' camera is a Fuji Finepix S7000, which was the best I could afford a year ago. Now I'm a little sorry that I didn't wait, since I could have got a decent SLR for about the same price today! I also have my first digital, an Olympus 3.1 mpx, which has done me proud in its day. For what they are, they are 3 very good cameras.

• United States
1 Jan 07
I can't believe how much prices have come down. My CoolPix 800 was worth nearly $1,000 back when I got it. Thankfully, I won it in a photo contest, so I didn't have to pay for it. I'm glad I got it though, I did a lot of volunteer work with that camera and it really helped me be able to take a lot more photos than I could have if I was working with film. Now the SLRs I'm looking at are at around $3,000. Or at least over $1,000 for the lowest ones I'm considering. I suppose I'll still keep my point and shoot (Nikon CoolPix S5) though. I don't want to take a huge camera with me everywhere.

• Philippines
2 May 08
i'd love to have a small point and shoot even if i have my DSLR already. having the convenience of taking snapshots, without bringing bulky gear.

• United States
5 Feb 07
Last year I bought a Canon Rebel XT digital. I so missed having the small point and shoot to carry with me every where. In November I ended up selling that camera and bought a Fuji Finepix s6000fd. It is about the same size as the Canon but I won't have to carry extra lenses around with it. It is also very light and easy to use for those "quick" snapshots which I missed out alot w/ my Canon Rebel. Now my 2 kids have point and shoots so we usually have 3 cameras w/ us where ever we go so that helps ;-)