It's 2007, Are you ready to forgive your enemies?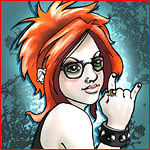 Philippines
9 responses

• United States
1 Jan 07
Yes, i am realy to forget all the past and want to go with new mind, in new session.

• India
1 Jan 07
I forgived my enemy just 2 days back & today morning he came to me & wished me happy new year. we trying to become close now. I forgived him, he loved it. I came to know that peace is worth that voilense today.

• Palatka, Florida
1 Jan 07
yeah that is one of my resolutions

• India
2 Jan 07
ya im ready to do so if they agree to me say sorry to me thats alll

• Philippines
2 Jan 07
i dont know i really cant completely say that i will but i want to cuz who doesnt wanna sleep at night with a clean conscince? so yeah i am hoping i could.

• Philippines
13 Jan 07
yes new yeAr is the best time to forgive and forget... that's why resolutions have always spiced up our new year celebrations

• India
5 Jan 07
I never keep enemity in my life with others.

• United States
2 Jan 07
yes, definitely! I alredy forgive all my enemies. Now i start my new life without any enemies at all.

• Philippines
2 Jan 07
you may think that i am harder than any rock. of course im not. however i'm really not the type of person who forgives easily. (yeah i know its bad) but really i feel that everyday is the best day to forgive if and only if it is done wholeheartedly.