Does anyone breed dogs? If so what breed?

United States
6 responses

• United States
11 Jan 07
My hubby and I are thinking about getting into breeding. What are the best type of dogs to breed? Any advice on training them? We would appreciate any advice that you have.

• United States
11 Jan 07
Plenty of advice for you but depends on what breed you want to start with. Do you already have dogs? What kinds? PM me and I will be glad to give u a link to a pet forum I admin or any advice you want.

• United States
4 Dec 06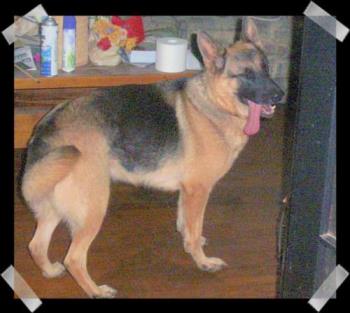 I no longer breed dogs I used to breed Chihuahuas for around 20 years . I also showed them on a limited bases. I have been grooming dogs about 12 years . I stoped breeding Chihuahuas because I could no longer take dealing with the c sessions they are at high rick for .I still love the breed dearly .I also own a german breed german shephard out of top working lines,she is also my pride and joy .

• United States
11 Jan 07
Boxers have a risk of c-section but not nearly as high as chihahuas so I could understand why you stopped.

• United States
30 Nov 07
I dont breed dogs. My friend breeds boxers. SHout out to BoxerBabies4u.com. I dont know how she does it. I have one male pomeranian and he is like a child. Hes more work than my husband.lol! Right now she has 14 puppies. A 10 week old litter(5 left). A 6 week old litter.(9 Left). She never sits down. Sometimes I get so pissed off because she'll say we have to stop by the house to get her wallet or something, the next thing you know weve been there for an hour. I think she does it on purpose, who knows there are alot of puppies. How much do you get for your boxers? She asks between $1500 and $2000. I think she's crazy. She says people buy them for that. I think the money is great. She also is still holding 5, 10 week old puppies still. I told her to lower her prices. Its holiday time, you would think the money wouldnt matter. But it does. The economy stinks right now. I feel like she may get stuck for being greedy. What do you think?

• United States
17 Dec 06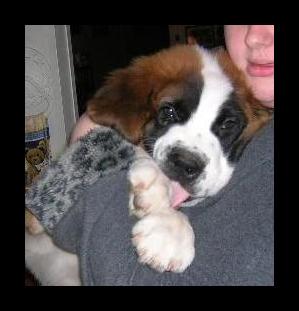 I DID BREED PITBULLS AT ONE TIME BUT WHERE WE WERE LIVING AT THAT POINT AND TIME OUR LANDLORDS DIDNT LIKE THEM. RIGHT NOW WE ARE GOING TO START BREEDING AGAIN. WE ARE GOING TO BREED SAINT BERNARDS. WE HAVE AN ADULT FEMALE AND A 5 MONTH OLD MALE NOW. I LOVE DOGS...ESPICALLY THE SAINTS AND ALSO PITS. GREAT DOGS!

• United States
4 Dec 06
I've thought about breeding. I would breed American Pit Bull Terriers. But there are so many of them & so many people that want to do bad things with them that I'm not sure if I want to breed or not. I love Boxers though. You have great dogs. :)

• Italy
28 Sep 06
I have just one female dog she's an akita inu a japanese breed