Is this my Fear or Reality??????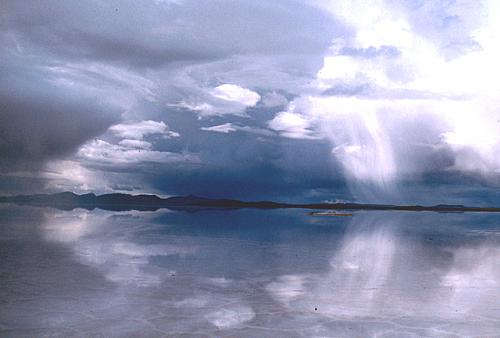 India
January 1, 2007 2:17am CST
There are these mother & daughter who whenever come into my life, something wrong happens with me. I was just 9yrs old when they came into my life. Actually they newly shifted to our place. The daughter became my classmate. I was good in studies, some sports, many cultural activities like dancing, singing, etc & drawing & painting. The girl tried to become my friend, but I didn't like her due to her buttering behaviour. I used to talk to her, but never became good friends. Most of the girls in our class didn't like her. Then she brought some sparkling stars to school to attract our classmates & said she'll give this to those girls who become her friends. Except me & few girls, all others joined her for stars. But still I was best in studies & other activities. More than her, her mom was jealous of me. My dad & her dad were colleagues so we used to attend many same parties & functions. And, always her mom used to create scene by taking out some mistakes in me. I was just 10-11 yrs old that time. I didn't talk about this to my parents because they were always busy & never trusted me, always believed others. The mother & daughter kept on doing something nor something against me, but always I fought back alone. Then when I was 12yrs old, first I suffered from jaundice. Then I just recovered only, small pox attacked me. After recovering from small pox, I had measles. Except common fever 1or2 in a year, I never had any medical problem in the past. But this happened suddenly, 3 diseases one by one. It was really shocking. Sometimes I felt the reason for this were those mom & daughter. But then, thought its superstitious belief so I should just concentrate on my health & studies. My dad's job was tranferred & we shifted to a new place. I made new friends here & was enjoying life like I never did. When I was 16yrs old, those mother & daughter came here for 4-5days vacation. I forgot all the things happened in the past because I didn't give them much importance as that time I was only 9-12yrs old. When they came here & I met them after so many years, I was shocked at their behaviour. They were very sweet & polite with me. I & that girl became friends & talked a lot. But after sometime her mother came into old way. Whenever I was happy, she was trying to create scene by saying something wrong. Slowly I was having fever. When they were gone we came to know fever turned into typhoid. I had to suffer for one month & I was just recovering only, it relapsed. I was given 4 injections daily for 10 days. My condition was really bad. But when slowly I recovered, I had BPPV. I was having severe giddiness, so doctor suggested many tests except BPPV. It took about 2 months to just come to know the cause. So treatment was delayed. Like this my one whole year got wasted. Is this just coincidence that they were here when fever started or in any way those mother & daughter can be cause of illness? Are they unlucky for me or something like that? I am really confused & very afraid because they are again making plans to come here on vacation. What should I do now?
No responses