increasing your HDL, reduce the rise of heart attack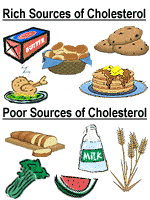 China
January 1, 2007 4:18am CST
this is the list of HDL or Good Cholesterol Foods Red Wine: Drinking red wine is yet another option as long as it is consumed within reason. Orange Juice: There was one specific study conducted at the University of Western Ontario in Canada where 25 students drank orange juice every day for four week. The results were amazing. HDL was raised an astounding 21%. The individual leading this study, Elzbieta Kurowska, stated this increase might have been caused by the flavonoid in the orange juice. Beans: Kidney and red beans are a wonderful choice for raising HDL. These foods are low-glycemic carbohydrates that during digestion do not cause insulin spikes. Studies conducted where people ate foods rich in low-glycemic carbohydrate measure with the highest level of HDL. Fish: Fish eaten several times a week can also be beneficial in raising HDL since it contains omega-3 fatty acids. This fish would include sardines, salmon, sea bass, herring, etc. If you do not like to eat fish, fish oil can be used as a supplement although the benefit takes much longer. Olive Oil: Use oils higher in mono-unsaturated fats, such as olive oil or canola oil. Including 1-2 teaspoons of olive or canola oil with each meal would be sufficient. Oat bran: Lowers cholesterol and LDL and raises HDL. In one study, two ounces of oat bran per day was associated with a 16% lowering of LDL and, after 3 months, an increase in HDL of as much as 15% (JAMA. 1991. 285. 1833-1839). Onions: Some research suggests that half of raw onion/day may raise HDL as much as 30%. Soy Products: A 1995 meta-analysis of 38 studies of soy confirmed that it lowers total cholesterol, LDL ("bad") cholesterol, and triglycerides, and raises HDL ("good") cholesterol. Soluble Fiber: Add more soluble fiber to diet. Soluble fiber is found in fruits such as apples, grapes, and citrus fruits. The fiber in these foods helps lower total cholesterol and often raises HDL levels. You need to consume at least 30 grams of fiber per day.
2 responses

• United States
6 Jan 07
My doctor told me to drink a glass of orange juice every day. i have a hard time remembering to do that but I have it in my fridge most of the time. He said to buy the orange juice that says heart healthy on it, apparently something is added to make it better for cholesterol levels.

• Philippines
1 Jan 07
Yes that's great. Let's eat HDL foods.