Can the Chiefs beat the Colts in the Wildcard???

United States
January 2, 2007 10:13am CST
To be honest,I think,they have a good chance..one thing the Colts lagging in is a good run defense..and with LJ running like mad,I think,that the Chiefs have a chance for an upset.What do you think?
2 responses

• United States
2 Jan 07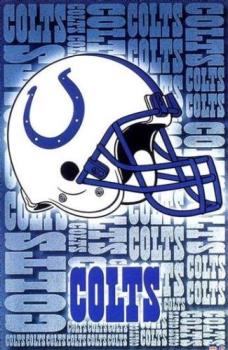 I am Indiana born in breed and my husband is a big Colts fan so I have to root for them. I am not sure that they really have a chance against the Cheifs. But anyways... Go Colts!

• United States
2 Jan 07
The Colts have an outstanding offense and are almost unbeatable with Payton Manning...if the Chiefs can't stop their Offense..I see the Colts winning this one..For my Chiefs,I hope that Larry Johnson has a great day and gets lots of yards...Go Chiefs!

• United States
2 Jan 07
They have a great offense, but they are a little lacking in their defense as of late. I think it will be a good game regardless.

• United States
2 Jan 07
I think they can! Anyone can win just look at the Steelers last year, although I doubt that the Chiefs can make a run like that, but it's definately possible... I'm a Raiders fan and don't mind the Chiefs getting in, based on watching the Broncos crumble was way more entertaining! Best regards to Derrant Williams!