My dog is driving me bonkers!!! Suggestions please!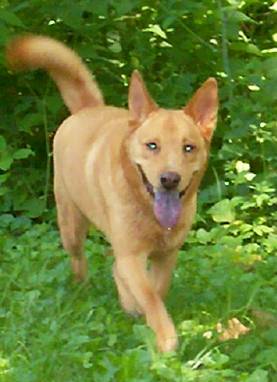 United States
January 2, 2007 1:55pm CST
I have a 6 year old lab mix. FOr the last 6 months or so she has been sneezing a lot, had a lot of drainage, and her nose swells up then goes back down, then swells up again, BAD!!! I've taken her to the vet and spent hundreds of dollars to have them tell me..I don't know. She has taken antibiotics, and had xrays done. She's had so much benadryl that she's probably immune to it now. I don't know what else to do. The vet's suggestion is to take her 3 cities away to a college and have them run tests. When I asked whether or not I would be guarenteed a solution, the answer is no. I can't afford this!!!Please if you know what is wrong or have any other suggestions, please let me know. I can't take the slurping and smacking noises she makes anymore!! It's driving me crazy. I know she can't help it, and I feel so helpless, there has to be a solution!!!! Please help! THank you!
1 response

• Canada
2 Jan 07
My only suggestion would be to try and find another vet and get a second opinion. Let them know what the first one told you, and that you cannot afford more expensive testing, and hopefully you'll get some sort of an answer. I wish I had a more helpful answer for you. Good luck!

• United States
2 Jan 07
Well, I live in a very small community where everyone knows everyone and most vet's offices are run out of their houses. I've taken her to 2 other vets and they were stumped also. I've spent over $500. And I think for that much money~they ought to be able to tell me SOMETHING. Geesh. Thank you for your response! ****TO EVERYONE: I posted this topic twice because the first time I posted it, it said that it did not go through when obviously it did, so I apologize. I don't know what to do about it now, do you? Thanks and again, sorry.