Theiry Henry back from injury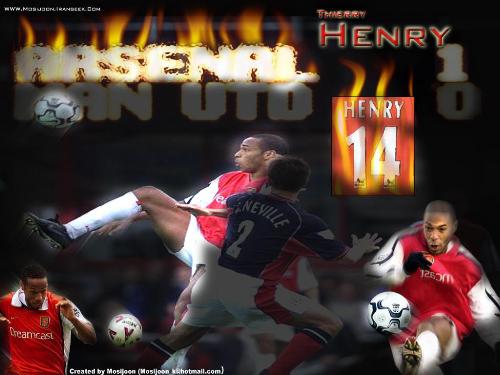 India
January 3, 2007 12:34am CST
Theiry Henry back in action after missin 7 premier league games and what a comeback 1 goal and 2 assits to lead arsenal to a 4-0 victory over Charlton.
4 responses

• Malaysia
4 Jan 07
Yeah, I'm really happy that he's finally back to the field. The goal by Hoyte, passed by Henry was cool! haha~~ Looking for better performance from Arsenal.

• India
5 Jan 07
we will perform well not that most of our players are back from injury

• Nigeria
4 Jan 07
Yes,the goal king is back to action.Hurray!!!

• Ethiopia
3 Jan 07
it was a comfotable win for arsenal with extra help from henry. but i don't know why arsenal make all this ups & & down when we don't have to lose points specially on boxing day. i believe henry will get back to the field make all he can to arsenal at least to win the FA cup with liverpool on the coming game.