Suddenly WEIGHT is INCREASING...plzzzzz help!!!!!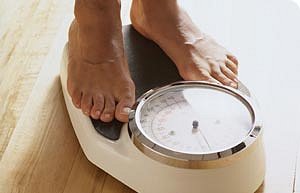 India
January 3, 2007 6:30am CST
From last few days my weight is increasing. Yesterday I gave some blood samples to test & now the report came that am having thyroid problem. It is said that weight increases when someone suffers from thyroid. My doctor has said that if I exercise regularly, my weight may not increase much & be in control. I am already walking 1-2miles daily. What else can I do to prevent weight gain? I am really worried because when my neighbour had thyroid problem, her weight increased a lot. Any suggestions how to keep my weight stable? How to stop my increasing weight? Can anybody help? Any suggesstions?
2 responses


• United States
4 Jan 07
I am surprised your doctor did not prescribe synthoid. Go to HealthMad.com and read Is It Wait Loss or Weight Loss for some healthy tips about losing weight.