Know Malaysia!!!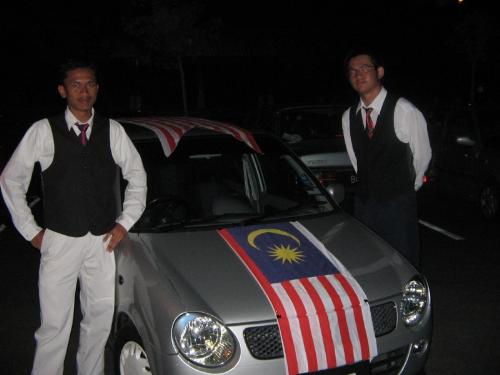 Malaysia
January 4, 2007 8:44am CST
In conjuction to Tahun Melawat Malaysia 2007 (Visit Malaysia 2007), I think better if i can introduce to you guys about Malaysia. Better knowing me and know my beloved country, Malaysia. Therefore, this is a short quiz. Hope you guys can answer it corretly When Malaysia gets its independence? A: 31 August 1947 B: 31 August 1957 c: 31 August 1967 D: 31 August 1977 Ha!!! Hurry, those who knows the answer.
1 response

•
4 Jan 07
31 August 1947...my granpa told me dat he was the one who liberated malaysia from English. (hahahahahah)

• Malaysia
6 Jan 07
god dammit...you answer it wrong...check it back or else you cannot come back to malaysia.