Congratulations...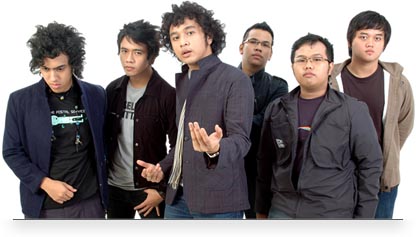 Indonesia
January 4, 2007 12:41pm CST
Congratulations for nidji They got golden award
5 responses

• Indonesia
18 Mar 08
Nidji fans? :) Congratulation too... Perhaps they can keep what they've got.

• Malaysia
31 Mar 07
I really like their song Hapus Aku. Had the chance to watch their showcase concert promoting their album in Kuala Lumpur, Malaysia recently. The concert was great and the crowd (which mostly are teengers or thise in their early twenties were having so much fun watching the gig by Nidji. The showcase concert was held at the Ruums, Live Centre, Kuala Lumpur, Malaysia. I managed to record some of their performance using my camera phone where you can have a sneak at it. Just visit my blog at : http://www.kissfeez-foryou.blogspot.com

• Indonesia
31 Mar 07
Yeah congratulations. For those who doesn't know. Nidji is a band from Indonesia with alternative genre and somewhat disco like. I think you can compare nidji with Radiohead and REM, but still can't match them I presume.

• Indonesia
14 Feb 07
yes, they are great band. but, still i don't know what category......?

• Italy
4 Jan 07
Sorry...i don't know nindji... have a nice day