What frugal thing did you do today?

Canada
January 4, 2007 1:07pm CST
It will be interesting to know what frugal thing you do today to help save an extra buck. Gas and hydro are my biggest expenses, so I drive less (decided to work out of home instead) and turn the heats down even if I have to wear a sweater at home :) What are yours?
6 responses

• Canada
4 Jan 07
I just made myself some noodle soup for lunch by using a boullion cube boiled up in water, adding a handful of Lancia noodles and some chopped parsley. It was delicious and cost less than a dollar. I used to buy the soup cups where you just add water but when I read the labels I realized how much salt was in those soups so I stopped using them. I live in Toronto quite close to all sorts of transportation, bus, streetcar, Go-train. So I got rid of my car. If I need one I rent it. I also safe money by not buying and pre-cooked prepared foods. I make most of my meals from scratch using fresh ingredients, vegetables that are in season and I buy dry items such as a bag of rice when they are on sale. I love to cook and eat but my grocery bill is really small and yet I eat much better meals than most of my friends. Sometimes I cook a batch of chilli or lasagna and freeze some of it. I also make a trip to the bulk food store from time to time and buy all my spices for pennies instead of dollars and transfer the spices to spice jars when I get home. Also I buy a lot of baking needs such as nuts at the bulk food store if I bake some stuff ro Christmas.

• Canada
4 Jan 07
Wow! Lindalinda, not only will you teach me save on my grocery bill but also eating a healthier meal. Kuddo!

• United States
14 Mar 07
This might sound pretty petty, but it's frugal nonetheless! If I'm not going anywhere in public, I don't wear make up. That way, I save a whole day's worth of foundation, liner, and mascara! Make up is so dang expensive!! Funny huh? I also keep my heat down and wear sweats around the house. In fact, I sometimes wear long johns PLUS jammie bottoms and sweaters to sleep in! My husband thinks I dress weird, but hey, if it keeps the bill down!! Whatever works right?


• United States
8 Jan 07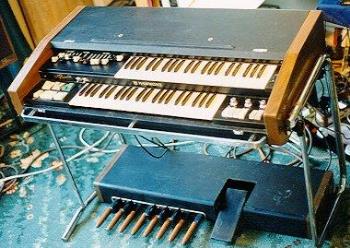 Well, in the last couple of days, I picked up a Hammond Organ and Leslie speaker from a guy who was going to trash them. We belong to our local county's online freecycle site. People offer things they want to get rid of to people for free. This saves then from going in the dump. These are the best freebies I've ever gotten! They are in excellent shape and work great! I could resell them for a good profit, but they are awesome and well worth keeping!

• United States
6 Jan 07
Well, lets see. I was making a meatloaf for tonight's dinner and decided to make two....one to use tonight and one to freeze for a night when I come home tired and am tempted to eat out rather than cook! While the oven was hot, I also threw in a batch of cookies rather than bake them tomorrow as planned. I needed to return a movie to the movie rental store and decided that surely I could walk a mile! I walked to return the movie and saved gas!

• United States
5 Jan 07
Well I cant say what frugal thing I did today but I put bleach and water in a empty dishwashing liquid bottle to rinse the sink after use and it really goes along ways.