INDIA: What's Ur Opinion About India???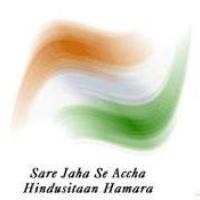 India
January 5, 2007 5:53am CST
What do you think about India? For me India is a beautiful country with all seasons. It is a democratic & secular country. So here one can follow any religion. Many languages are talked in India & languange of people changes within few Kms. I love India & am proud to be an Indian. And, am wondering what other people think about India.
4 responses


• India
5 Jan 07
when i was in school india was not shining we still used be proud of being indian bt then brain drain was very high and no high profile jobs and envirnment for such people was available here so people used to fly to US or west. so we used to be very sad for this bt now things hv chnaged and we are very much PRIDE and STRONG INDIANS and confident too...so HATS OFF TO INDIA!!!!!!!!