can sachin will stand at crunch situation?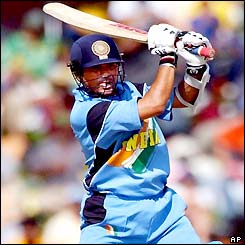 India
January 5, 2007 12:10pm CST
can sachin and dravid will stand on crunch situation?Again today on 4th day indian team has great chance? but sachin again falter.insted of attacking he gone into shell and it rubs on team.And india lost thir way from lunch.At similar situation in chennai in 1997 sachin counter attack on warne and india wins the test.Can sachin again play in crunch situation? when will he play in final matches?
No responses