Does Your life Seem to be filled with Constant Drama~?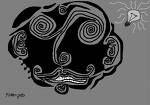 United States
January 5, 2007 5:48pm CST
My life has been crazy-hectic lately, without seemingly any real 'breaks'~ Do you ever have a lengthy period of time where there always seems to be some sort of crisis going on? As I hope I am not alone here, share with me, and everyone else, some of your life's on-going DRAMA.. What makes you 'Crazy'?
2 responses


• United States
5 Jan 07
Thank You!~ It seems as though the last few years of my life have been unrelentless in driving me mad, even on a superficial level..There is comfort in knowing i'm not the only one who feels one step forward, 100 steps back every day-

• United States
7 Jan 07
No, but two of my ex's were/are, basically why they're ex's, too much grief constantly. if you're not 300 % about their ludicrous dramascapes then they have no time for you.I'm much better off without that crap!!