favourite song???

January 5, 2007 7:16pm CST
Whats ya favourite song from Armand Van helden??? I LOVE MyMyMy and When The Lights Go Down... Which ones do you like? If you don't like Armand Van Helden WHY?? lol. And who do you like and what is your favourite song from them??
5 responses

• India
6 Jan 07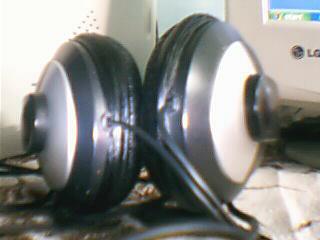 i havent heard of him.i like enrique britney nysinc boyszone etc .very few songs i hear most of their songs r good most r my fav cant pic k any 1

•
6 Jan 07
armand van helden is a group... if you have downloads try downloading mymymy its one of their latest songs.... its like club dance stuff. I also enjoy the music of britney although not so much the others


• India
6 Jan 07
mine fav. song is incomplete from backstreet boy and real to me from brian macfadden also good..

• Australia
9 Jan 07
i luv mymymy by Armand van helden. ive got it on a cd in my car and i like play that song almost everyday when im driving. i also like put ure hands up for detroit by fredde le grand. u heard that song its kool

•
31 Jan 07
yeah that song is brilliant... ive downloaded that too... into the pussycat dollz and cascada at the moment though

•
8 Feb 07
I'm not really a 'fan' of Armand Van Helden, probably because of my age lol! Although I must admit MyMyMy is pretty good and got stuck in my head for days! (OMG I almost said a 'catchy' tune - I'm turning into my mother!) I prefer metal and rock mainly as I was brought up in that era - Iron Maiden's Phantom of the Opera kicks butt with a class guitar piece that gets you every time!