implants

United States
January 5, 2007 8:36pm CST
We all know about breast implants for women, but recently I watched a story on tv that talked about pectoral implants for men. Supposedly men who want a larger chest can get pecs implanted that make them appear bigger. To me this is the dumbest thing I have ever heard, but supposedly a lot of men are starting to have the procedure done. It just doesn't make sense to me. Women can't really make their breasts larger without implants, but men can work out to get a muscular body and a large chest. Why would anyone have that done to themselfes?
4 responses

• India
6 Jan 07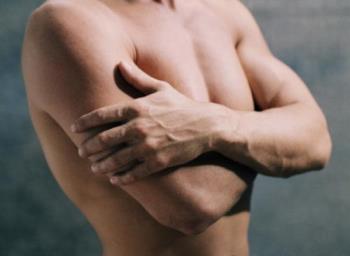 Pectoral implants will enhance the bulk and projection of your pectoral muscles, but they will not (here comes the bad news) improve the definition of your muscles. In other words, pec implants will not help you see muscle fibers through your skin. The only way to increase the definition of your pectoralis muscles is to exercise. The silicone implant itself is soft, flexible, and durable. It is placed directly beneath your pectoral muscle.

•
10 Oct 07
That sounds cool, no working out and looking good, put then won't you have a giant cut along your pecs?

• Canada
6 Jan 07
oh god lol what happened to going to the gym and lifting some weights

• Canada
6 Jan 07
Hahaha thats funny I always herd that fake boobs dont feel the same and so the guy can tell I wonder if you can tell if a guy has fake ones from the way they feel or something. That would make me laugh if a guy was fake like that.