Julia Stiles

United States
8 responses

• United States
6 Jan 07
She's an awesome actress - so totally talented!!! I definitely loved Save The Last Dance - as well as 10 Things I Hate About You and all the other great movies she has been in. I think her talent really exceeds what most people think about her. But it's funny to see her get interviewed - as she's so shy!!!!

• United States
6 Jan 07
I agree that a lot of people underestimate her...I think she'll be the next Julia Roberts...you know, lasting a long time in the business, and being respected as an actress.

• United States
6 Jan 07
I think you are so right about that!!! She is so pretty and plays different roles very well in my opinion!!! I think that she does have that ability to continue in her career for a very long time. She seems to adapt at playing characters so much better than a lot of the cheesy actresses out there.

• Los Angeles, California
6 Feb 16
She is a favorite of mine. See her in The Prince and Me, Carolina, The Business of Strangers, 10 Things I Hate About You.

• Philippines
17 Mar 07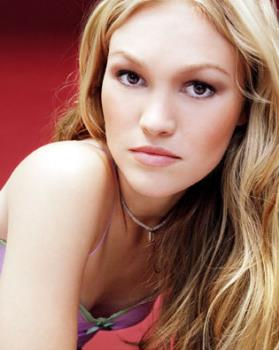 She really is one of the best actress among her age group.I admire for going to school and making movies as well.I heard she is directing a film at the moment.


• Germany
21 Jan 07
I love her too. I saw her in "suddenly princess". She´s a really good actor. She´s so natural. It´s great to look her films.

• Sweden
6 Jan 07
i love all movies of julia stiles. she's a promising actress and very flexible in all roles. her character in the movie save the last dance was really fantastic! she was able to portray roles of a while and was able to adjust in a black's environment. it's one movie i recommended to my boyfriend to watch.

• United States
6 Jan 07
I love her too and her movies.Every role she played she is a smart one.I like the"The prince & me" it was funny and "10 thing i hate about you" that was cool too.I think she's a great actress.

• United States
6 Jan 07
I so love her!! She's one of my favorite actresses. I feel the same way about her movies that you do!