what do you think about leonardo da vinci?

Portugal
January 6, 2007 10:46am CST
i think it was a great man!smart with a ot of tallent, i admire im much...and you?
6 responses


• United States
9 May 09
I think he was one of the greatest minds in history. The writings, works in mathematics and architect, paintings and arts that he left behind are all amazing and thought provoking. He paved the way for so much in so many fields of life. I have much admiration for him and his works.

• Philippines
3 Jun 08
I love Leonardo Da Vinci. His art is very interesting, it speaks out a really many meaning, it shows his pure emotions and everything He wants to express. Da Vinci is really one of the greatest artist of all time. His art is full of beauty, the beauty that even words can't explain. I love his Monalisa, it is really unique. I find it hard to explain it but I see its unending beauty which I can't put into words.

• India
2 Feb 08
He was the father of Mechanics and painting and architechture

• Greece
2 Mar 07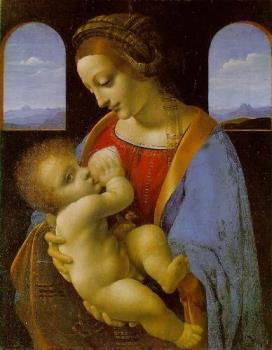 How you can don't admire a person like Leonardo Da Vinci?They are many intelligent people but each one is specialist in his field but Da Vinci NO.He was a polymath person and perfect at each one field.He was of course one of the famous painter but also he left behind him a treasure as a paintingwriter,mathematician,anatomist,scientist,architect......and sure may more that I don't remember now.