Good joke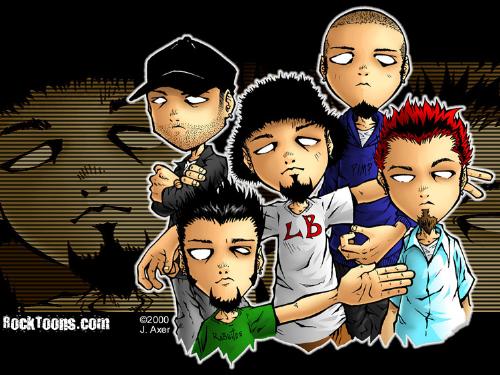 India
January 6, 2007 5:49pm CST
IN COURT during a case: Lawyer to Sardar: Gita pe haath rakhkar kaho ke ..... Sardar: yeh kya, Sita pe haath lagaya to court me bulaiya. ab kehte ho gita pe haath rakho.....
9 responses

• India
20 Feb 07
orah Scholar A young woman brings home her fiance to meet her parents. After dinner, her mother tells her father to find out about the young man. The father invites the fiance to his study for a drink. "So what are your plans?" the father asks the young man. "I am a Torah scholar," he replies. "A Torah scholar. Hmmm," the father says. "Admirable, but what will you do to provide a nice house for my daughter to live in, as she's accustomed to?" "I will study," the young man replies, "and God will provide for us." "And how will you buy her a beautiful feb engagement ring, such as she deserves?" asks the father. "I will concentrate on my studies," the young man replies, "God will provide for us." "And children?" asks the father. "How will you support children?" "Don't worry, sir, God will provide," replies the fiancee. The conversation proceeds like this, and ok each time the father questions, the young idealist insists that God will provide. Later, the mother asks, "How did it go, Honey?" The father answers, "He has no job 22 and no plans, but the good news is he thinks I'm God." ************ Whatcha Got There? An old man in Mississippi was sitting on his front porch watching the sun rise. He sees the neighbor's kid walk by carrying something big under his arm. He yells out "Hey boy, whatcha got there?" The boy yells back "Roll of chicken wire." The old man says "What you gonna 105 do with that?" The boy says "Gonna catch some chickens." The old man yells "You damn fool, you can't catch chickens with chicken wire!"

• India
29 Jan 07
Gifts One day The Lord spoke to Aadam. "I've got some good news and some bad news," The Lord said. Aadam looked at The Lord and replied, "Well, give me the good news first." Smiling, The Lord explained, "I've got two new oragans for you, one is called a brain. It will allow you to create new things, solve problems, and have intelligent conversations with Eave. oamThe other organ I have for you is called a paenis. It will give you great physical pleasure and allow you to reproduce your now intelligent life form and 2007 populate this planet. Eve will be very happy that you now have this organ to feb give her children." Adam, very excited, exclaimed, "These are great gifts you have given to me. What could possibly be bad news after such great tidings?" The Lord looked upon hum Adam and said with great sorrow, "You will never be able to use these two gifts at the same time." ** Small Compensation A drunk in a bar pukes all over his own 005 shirt, which was brand new before he came in. "Damn," he says. "I puked on 22 my shirt again. If the wife 21 finds out, she's gonna kill me." "Not to worry," says the ba07 rtender as he sticks a $20 bill in the drunk's pocket. "Just tell her someone puked on you and gave you some cash to cover the cleaning bill." So the drunk goes home and tells his ok wife feb jan about the guy who puked on him. She reaches into his pocket and finds tjawo twenties. "Why are there two twenties?" she asks. The drunk replies, "Oh, yea nh, he crapped in my pants, too."

• India
13 Jan 07
Sardar to a sopkeeper, "Give me a big bucket." Shopkeeper gives and Sardar also got one small bucket and asked it for free. The shopkeeper also thought for a while and gave him for free since he bought a big bucket. Now Sardar returned the Big bucket to the waste mart. The shopkeeper saw this and asked him why does he returned that bucket. The sardar said, "can you see now I got the small bucket for free. I only needed it. Not the bigger one."

• India
7 Jan 07
my joke Dad: Son, what do you want for your birthday? Son: Not much dad, Just a radio with a sports car around it

• India
7 Jan 07
CAN U ANSWER ANY OF D QUESTIONS? LETS SEE............... Q. RAM SITA HAI ... TO RAM KAUN HAI ?? ? ? ? ? Ans - . TAILOR ( darzi ) Q. Ques - .SITA RAM HAI TO SITA KAUN HAI ? ? ? Sita MEMORY hai (RAM: Random Access Memory) Q- Prasad ask's Kumble to bring a pepsi... Kumble brings a bottle of pepsi but goes directly to Tendulkar. ? ? ?why ?? why ?? :- ? ? Tendulkar is an opener Q. The Madrasi said, I want to see the movie 'heart is umbrella'. Which movie did he really want to see? ? ? ? ? Dil Chhata Hai! 7 . Q: Woh kya hai jo Dil main hain, Mann main hai par Dhadkan main nahi? ? Socho socho ? ? ? aarey Aamir Khan !!!!!!! 8. What will! u call a person who is leaving India?? ? ? ? Socho............... ? ? ? ? Hindustan Lever (Leaver). 9. Kalidas ka ek bhai joote banata tha us ka naam kya tha.....................................? ? ? ? ? ? Answer)adidas

• India
7 Jan 07
wow that was a simple and short ans sweet joke, thank u.

• Malaysia
7 Jan 07
A man goes to a bar with his dog. He goes up to the bar and asks for a drink. The bartender says "You can't bring that dog in here!" The guy, without missing a beat, says "This is my seeing-eye dog." "Oh man, " the bartender says, "I'm sorry, here, the first one's on me." The man takes his drink and goes to a table near the door. Another guy walks in the bar with a Chihuahua. The first guys sees him, stops him and says "You can't bring that dog in here unless you tell him it's a seeing-eye dog." The second man graciously thanks the first man and continues to the bar. He asks for a drink. The bartender says "Hey, you can't bring that dog in here!" The second man replies "This is my seeing-eye dog." The bartender says, "No, I don't think so. They do not have Chiwauas as seeing-eye dogs." The man pauses for a half-second and replies "What?!?! They gave me a Chihuahua?!?"