How do you spend your money?

Ukraine
January 6, 2007 8:15pm CST
It is not right for someone who is selfish to be rich.What use is money to a stingy person.Well if you deny yourself in order to accumulate wealth I guess you will be accumulating for someone else... My fellow christains treat yourselves as well as possible and always bring worthy offerings to God.Remember death is coming for all of us and we do not know when that will be.Before that day comes;be kind to your neighbour,friends and be generous as you can
3 responses

• Lithuania
7 Jan 07
First of all i need to fead my famaly that is first thing that i need to do . Then MONEY for my wife witch i need to have a lot :D . And then things for kids and in the end there is some for my . Then i buy things that i like . And i real like cars and NBA .

• Spain
7 Jan 07
I spend my moneys to the PSP or Mp4 or Car. And I wanna buy HP pavilion :P. Have a nice day everyone :).

• United States
7 Jan 07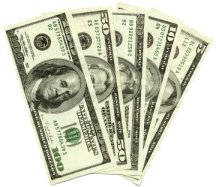 i would like to admit, i am a bit stingy and i am now trying to get rid of that now. when i make money i usually give my mom and dad but if i dont have enough for me, then i would wait til i have for myself. you can also say im selfish but like i said im trying, now, to get rid of that. from now on, i will save up my money give my parents their spending (for being such a good parents) and whatever is left for me then ill be happy for how much i have.