very disturbing videos...

Philippines
January 7, 2007 11:57am CST
have you encountered disturbing videos on youtube? one example is that clip on which an american soldier was being decapitated with such vivid etail? or one that shows hussein's execution? aren't you bothered by these (or of those you have already seen)? a lot of clips of these sorts often pass for upload. some are deleted but then again, some are not.
4 responses

• United States
7 Jan 07
Like so many other great places on the Web, YouTube is now becoming a haven for losers. Instead of uploading entertaining, funny, or educational clips, these losers are invading the site with inappropriate garbage. The clip of Saddam's execution was disgusting. Another peeve that I have about YouTube is that some bloggers are now simply posting a video from the site every day to their blogs instead of putting some effort into writing a post. True, there are times when a clip from YouTube might be a perfect addition to a blog, but come on- do they need to do it every single day? Get some initiative and do your own work is what I say!

• India
8 Jan 07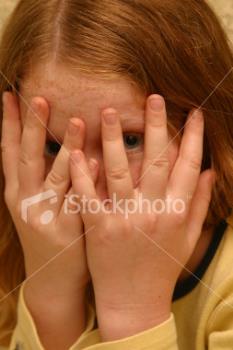 I have many accident videos on youtube. which were very worst to watch i hate to wtch those. those type of videos will be removed if you mark them abusive or a bad content. i have seen many videos which were removed when i saw those in the second time. people on youtube should watch decide which is suitable to view.

• United States
8 Jan 07
These can be found all over the internet, not just on Youtube. Having an internet connection runs the risk of running into some very disturbing things. Youtube has a filter that you can use if you don't partake in others sick and twisted interests. I usually keep my filter on. Youtube is a great site for other things though, and I do enjoy going there. However, this is NOT a site for kids and should monitored strictly even with the filters on.

• United States
7 Jan 07
I have seen that video about the soilder being decapitated. I think it is sick and disgusting that people would post stuff like that.