David Bowie Turns 60 Today!

United States
January 8, 2007 1:31am CST
Yes, the man who gave us Ziggy Stardust, Heroes, Young Americans, and Suffragette City is 60 years old. Are you a Bowie fan? What are your favorite CDs or eras? I like his early Ziggy Stardust era stuff, his Let's Dance material not so much, but like Reality and his other recent music.
7 responses

• United States
12 Jan 07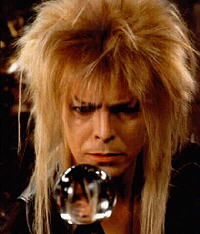 It's hard to believe he is that old. I loved his music from the 70's, the Ziggy Stardust era. My favorites are Changes and of course Spaceoddity. He was great in labyrinth and the music from that is fabulous. It doesn't seem possible he's 60 already, boy time does fly. Out of curiousity did you ever see (or hear) the version of Little Drummer Boy he did with Bing Crosby? It was a Christmas Show and they did this routine for it. They did a fabulous job on this song and it was a trip to see them both perform together.

•
28 Jan 07
that clip of Bowie and Bing gets shown on tv nearly every year at Christmas - it's simultaneously hilarious but not at the same time, the whole idea of the two completly different people who you'd imagine to exist in completely different worlds, that Bowie is singing a completly different song for most (or all) of it, and the impression that Bing had no idea who Bowie was (this usually joked about by the the tv presenters. when the clips been shown on Top Of The Pops/ Top Of The Pops two christmas specials there's usally been a mention of Bing soposedly calling Bowie a clean cut kid!) The two halfs don't quite gell, maybe it's because I've found Little Drummer Boy , especially the rumpumpumpum's rediculas anyway, but Bowie's part Peace On Earth is beautiful. I realised seeing the clip again this christmas that Suede (aka the London Suede in the US) - well Brett Anderson based their whole career on his vocal. bit of music triva - according to Paul Simonon interviewed on Radio One last week, while this was being recorded The Clash were in the next studio recording White Riot.

• United States
1 Apr 07
Happy late birthday Bowie! I got to this thread a bit late. I'm right now really into Heores, especially "Sons of the SIlent Age." It showed up in a Niel Gaiman short story, whcih really set the tone for the tale.

• United States
4 Feb 07
My sister is a huge fan of David Bowie. She went to see him in concert and said he was great. I loved him in Labrynth. It is my daughter's favorite movie.


• United States
29 Jan 07
I was a teenager when I first heard his music and was very curious about his sound and his glam image at the time. He's been through many musical changes and is still at it, I really respect that. And I'd hardly seen any of his acting work. A few people have mentioned Labyrinth, I'll have to watch that movie.

•
28 Jan 07
I'm amazed he's made it to 60 and seems to be incredibly content and comfortable with himself going by interviews and recent coverage, somehow managed not to destroy himself with everything he's done/has happened to him. Listened to Ziggy Stardust for the first time today, I've heard some of the classic songs before but not the whole album. Some albums are a disapointment when there's been a whole layer of mythology and people/writers repeating decades worth of "why it is important", surrounding it - this isn't one of them. I listened to Tin Machine earlier in the week - some of it's almost special, some of it's ok, it's not so bad that you can just write it off. There's a Bowie 60th birthday magazine special that's just come out (in the uk anyway) by the writers of Mojo & Q magazine, one of them tries to ere-habilitate the Tin Machine period & confesses his liking of it.

• Indonesia
15 Jan 07
wow david bowie 60 years old... i like bowie .. he is great musician and great actor :D ... i have bowie pics when he young .. very2 handsome :D

• United States
15 Jan 07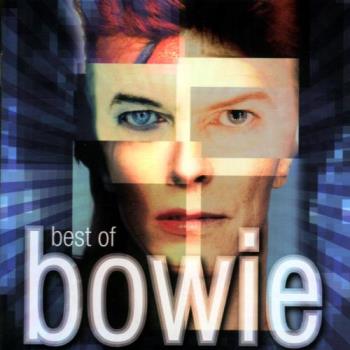 Although never a huge "fan" per say, I will admit he is a talented artist for sure. I think only the best can maintain and hang with the stars for that many decades and he certainly would qualify. Oddly enough, while I like his stuff I've never purchased a CD. Weird eh?

• United States
15 Jan 07
I don't think I have either, though I have cassette tapes I made of friends' CDs (yeah, I'm really dating myself by mentioning cassettes!). He's done so many different styles of music and succeeds at all of them, and also has had a successful acting career. Not a lot of roles, but well-chosen ones.