Do you suffer from SAD?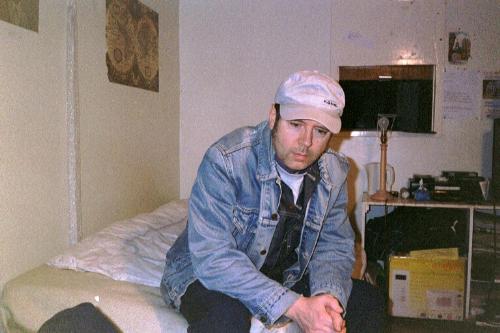 United Kingdom
January 8, 2007 1:38am CST
Do you suffer from SAD, also known as Seasonal Affective Disorder? For my part, I am fine in autumn; but I don't like the short days of winter. This year, winter is making me pessimistic. Does winter get you down? Do you suffer from the winter blues? Have you tried light treatment? Green tea? Fish oil? St Johns Wort? What works as an antidote to the seasonal blues?
4 responses

• United States
10 Jan 07
I believe that I do suffer from SAD. I love the sun and how it improves my moods. I do drink green tea, but haven't tried any other homeopathic remedies. At my former place of work they had a SAD light and I would sit it at my desk during the day. It was warm and delightful. There are many people who believe that the use of SAD lighting helps with depression and many other ailments caused by deprivation of sunlight. The unfortunate thing is that insurance companies do not agree that it is beneficial in the treatment and will not provide coverage for a SAD light, even with a prescription. On sunny days I sit in my rocking chair that is near the window and turn my face to the sun. It lifts my spirits. I have been told that you should increase your intake of vitamin D. I haven't tried it yet. For me, the sun is a powerful source of energy. Without it the darkness sets in.

• United Kingdom
11 Jan 07
How does the Green Tea make you feel? I have never tried it. I drink normal tea and coffee, but believe I am immune to them, as they have no effect on me whatsoever. Mind you, when I was younger during lunch breaks when I was teaching English, I used to overindulge badly: I used to line up plastic cups of coffee, filled just slightly with hot water, and down them one after the other to give me energy rushes. That said, I love the taste of both tea and coffee; they don't give me energy any more is all.

• United States
11 Jan 07
I drink the green tea more for the antioxidants. I do not overindulge in caffeine. It makes me jittery. Sunlight is the one thing that lifts my mood.

• United Kingdom
12 Jan 07
Tell me about it. I'm counting the days until spring. What I hope for is glorious sun in late march.



• United Kingdom
12 Jan 07
I've not done much either; but I'm always considering various potential blues-busters.

• Australia
13 Jan 07
I don't think anything makes me depressed. I know we badly need rain here, and even though we need it so badly I guess I do feel just a little tiny bit gloomy when it rains. I couldn't call it depressed or even "blue" though. My eldest son spent twelve years in England. He was used to the bright blue skies of Australia and the evergreen trees, and he did get quite depressed with the dreariness of every London winter. I can understand how the grey skies and the bare tree branches made things rather dismal. It is a common belief that while Australia has it in the skies, England has it on the ground. This is so true in spring and summer, with the English gardens so bright and colourful, but we have the beauty in our skies all year round.