LOVE is BLIND??????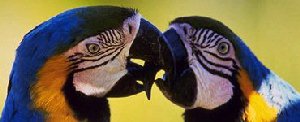 India
January 8, 2007 5:38am CST
LOVE is Blind?? LOVE made you blind?? Or What is LOVE?? What is your definition of LOVE??
4 responses

• Romania
8 Jan 07
Love?When you hear this word you can imagine how nice is to feel this feeling...Sometimes,love is blind,when you are in loved, you can't see that that person has stuff that you maybe don't like...But I faul in love of his eyes,his body and after that of his saul...In front love is friendship,I could't love somebody when I saw him for the first time...I can't give an definition of love,I can say that Love is smile,Love is cry,Love,but why,Love is stay,Don't go away,Love is abnegation,Rejection and touch,Maybe feel to much,Touch and agitation,I hope you'll feel all sensations. HAve a nice day!