Pet Foster Parents - Do you feel sad when your foster pets leave?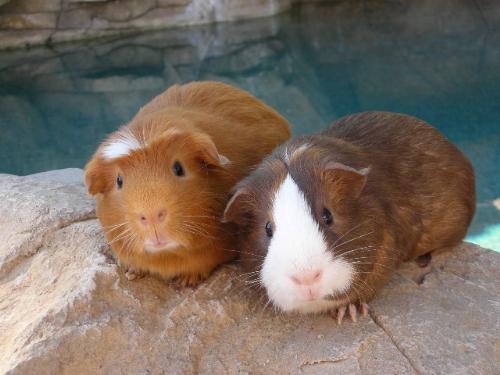 United States
January 8, 2007 8:14pm CST
I don't. I am always happy for them to have a family of their own. Except, right now I am kind of sad because my foster guinea pigs were just adopted and I haven't gotten another pair yet to foster. But I know I'll have another pair soon. I used to get sad at first and worry about them. But now I am usually happy for the pets to be able to have more personalized attention and be spoiled by their very own family. It makes me more sad if I'm fostering senior pets and then they never end up getting adopted and eventually die here from something. Not sad to have had them, but sad they never had their very own home. Although, I tend to think of senior fosters as my own pets (and all get treated as my own pets regardless). I've fostered mostly guinea pigs, but also rabbits and rats as well. I have two rabbits of my own and 5 finches. But since I have more room currently and cannot make a permanent commitment to more pets than I already have, I do long term fostering (sometimes well over a year, depending if the animals are seniors, special needs, etc.). I find fostering to be a very rewarding experience. You get to help shelter animals get a second chance at adoption and help families get matched with the best pets for them.
No responses