Avatar Change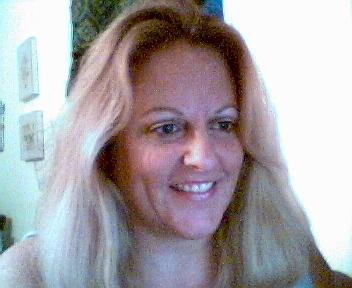 United States
January 8, 2007 10:53pm CST
I have just changed my avatar. But now after doing it I think I maybe should change it back. Or something differant all together. I know people get to know people by their avatar but its just pics of me so that shouldn't be a problem. I cant keep the same one, its kinda like not moving or something and I just can not sit still! So what do you think, should I put the old one back up or keep this one or pick a new one all together? Please help with this important matter. lol Thanks
5 responses


• United States
9 Jan 07
I think that the avatar you are using now is a very good one. I can understand what you are saying about change though, the same thing gets old. I change my hair color often and the way I wear make-up or don't. I tend to get bored with the same thing all the time. You could always put another up and have a vote if you already have another in mind.

• United States
12 Jan 07
hey, thanks for your help. I never get to change makeup style cause I only know one way that does ok. Any hints or tips on that?

• United States
9 Jan 07
I like the avatar you're using now. I think it's more flattering in general. I keep my avatars for awhile, and this one won't really change unless I absolutely have to change it.

• United States
11 Jan 07
both of the avatars you showed are good. i like this one of you. it shows you all prettied up and the other one wasn't as prettied up as this one is. but i say do what you think you should do. do what you like best. if you dont like it then change it. go with your gut.

• United States
13 Jan 07
It's tough to say here. The one you have right now is a bit "dark" but it's probably because I'm on a computer/monitor that I had gotten for Christmas back at the end of 1999.