Have anyone have visited a place which is eye catching anywhere in world........

India
January 9, 2007 4:14am CST
If there is some place which is really so good then let me know
3 responses

• United States
2 Feb 07
I have been to a few places. One was Niagra falls. New York/Canada. The second was the Grand canyon/Arizona Waterfalls in New Hampshire. Red wood tress in California. Beautiful oceans in Florida, aqua blue. In Mexico, a beautiful lagoon, and in Jamiaca a fantastic waterfall. And in Bermuda, a stunning lagoon.

• United States
2 Feb 07
Maru, I would simply tell you to look out of your own window. Look at a blade of grass, or a leaf on a tree, or a stone in the driveway. Beauty is everywhere in nature. Thank you for this discussion ~Donna

• Philippines
29 Jan 07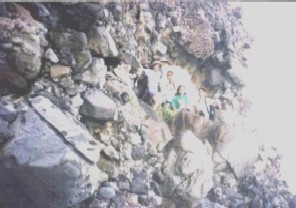 There are so many in the Philippines, just tell me if you are serious to see and I would point to you beautiful spots here in our country. I have traveled to practically all parts in our country and also Hongkong and Macau.