What is ur Horoscope sign?

India
January 9, 2007 6:28am CST
6 responses

• United States
9 Jan 07

• Canada
10 Jan 07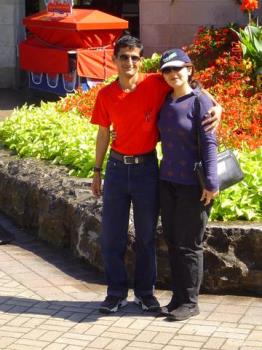 i am leo too...... and i am proud of to be Leo. leo's are courageous and born leaders and i think i have most of the qualities described in this zodiac sign. tell you one interesting thing my hubby and daughter is also LEO. so we are Leo family.

• Canada
10 Jan 07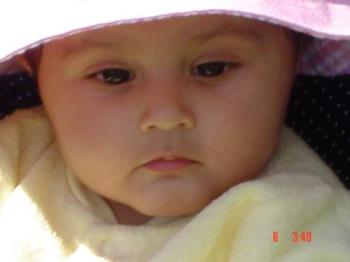 here comes a LEO baby too.... heheheh a part of Leo family.

• Italy
22 Jan 07
mai sign of oroscope is balance Have a nice day. Bye.


• United Arab Emirates
9 Jan 07
mine is cancer...June 22nd - July 22nd Psychologically, Cancerians focused on taking care of their families. They have a goal or financial amount they want to put aside for retirement. You see them planning for the future of both their children and parents. They want to help and want to make sure that there will be enough. They are tireless workers and can be fustrated by others who simply won't pull their own. Cancerians have high energy and have a deep need to succeed. They need to know who's their friend or foe, those they trust they'll reward generously and openly. They give easily but wisely. Once you've earn the Cancerian's trust, they will help you. But the moment they realise that you have deceived them, they won't help you again.Cancer people support their friends until the end of time. They can intuitively know who their friends are. They can sense when their friends are just using them. They love children even though they might not be their own. They want to share their goodness and fortune with those who want to make the most of themselves. Cancerians have a love for old things; they cling onto old possessions and old ways. They are wonderfully retentive, thus they make fine historians. Cancerians have a hard outer shell and soft interior. They risk little and flinch easily. They are wary, defensive, and quick to withdraw into their shells. Like the crab, they approach the world obliquely, sideways. They tend to be exclusive in their social contacts; at the same time, they are particulary touchy about being excluded by others. Extreme sensitivity to their environment and to what others want or need makes Cancerians excellent business people. Cancerians are also good resource people - the ones who always seem to know where the best goods can be had or the best services rendered. And they share the information generously. Cancerians keep score - they expect kindness to be returned. If they are disappointed, they become withdrawn and hostile. Cancerians build boundaries, make homes, and gather things into incubation, protection, nurturance, and mothering. Cancerians are family-centered, tradition bound tied to the past, fearful of the future and of the unknown. Security is one of their major goals. They find the real world threatening.They tend to retreat in dreams and fantasies and to shelter themsleves in the relative safety of the past.