Do you think modern man more spiritual than before!!!

India
January 9, 2007 10:25am CST
Do you think that the modern man is becoming more spiritual than before.I think it may be as a result of increased stress and tension that one losses his peace of mind and turns towards god.I think so, because the number of temples,Churches and masjids is on rise here in india.I feel it might be the situation in whole countries.Before man felt money is every thing but now he is feeling that a peace of mind is more important.He is ready to any thing for that now. What do you think?
3 responses

• India
9 Jan 07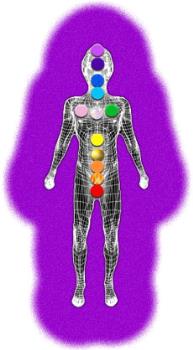 It all Depends on the Belief of the people & their religion. These days people are suffering from stress & tensions as you said. People need somthing which can relieve them from the stress & the work pressure. so, they go spiritual & many doing yoga too. both yoga & spiritualism are a kind of silence. which will make people feel good & reduse the stress.

• India
9 Jan 07
yeah i too feel so. in earlier times not everybosy went to temples many times. they had little knowledge. going to other parts of their country for worship was very limited but now it is not so. people go on pilgrimages easily. aslo the competition , stress ,tension, problems in life has increased a lot .so we need to turn somewhere for relief and solution . maybe thats the reson.

• Janesville, Wisconsin
27 Jan 07
I think people are more aware of what is going on. We are living in a very strong cleansing time... The Earth is changing, and we are destroying the earth and ourselves... and I think people are starting to realise and feel this, and not are learning that their roots are important to they are turning to ancient cultures religion and nostalgia for answers..... Peace is importnat too but until the world gives a person a way to live without the dollar, and with the dollar... There is not going to be a good balance, and people will end up without the car they need... Homes, food, water, etc. People are turning to their ancient traditions and cultures for surival, as the way we are living now is destroying us and we know it... Many say it is the ends of times.. Yes, it is the end of times.... But it is not the end of us all it is the change of the earth change in us all, dramatically change in world life systle.. as the cleansing and reknewel of the earth herself goes on..... People are becoming spiritual become they are interested longing for peace, and are opening up to the fact... and trying to manifest a better world for us all... And I think all I stated above is right, based on my spiritual studies. - DNatureofDTrain

• Janesville, Wisconsin
27 Jan 07
I also forgot to say We are becoming more spiritual than we have been in my time.. But I do not believe more spiritual than the earlier man, as we seperate religion and spirituality from life. They did not religion and spirituality was their life. - DNatureofDTrain