What happened to all the snow?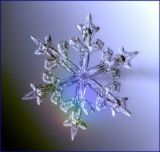 United States
January 9, 2007 11:27am CST
I went to go visit family this past weekend in Indiana, and there was no snow! They said they've always had snow in early January! On the news too, i've heard that snow is melting. What do you all think? Where do you live and are you missing any snow?
No responses