A sure fire way to stop telemarketers and others from harrassing you.

United States
January 9, 2007 3:49pm CST
Put a lenghty message on your andswering machine stating the number and that you and whoever else lives there are call screening. Use nicknames or short forms of the names and no surname so that they are not even certain they called the right number. Request that all telemarketers not bother to leave a message and to please add you to their do not call list as no one will ever answer or return their call. Furthermore tell friends and family to leave a message if yu are home you'll answer if not you'll get back to them. Make sure this message is 30 seconds or longer to foil the automated marketing machines also from leaving an imprint or message on your machine. There will be peace in your home again all of the sudden. No more telemarketers calling during dinner. No muss, no fuss, and no need to be rude!
2 responses

• Pakistan
10 Jan 07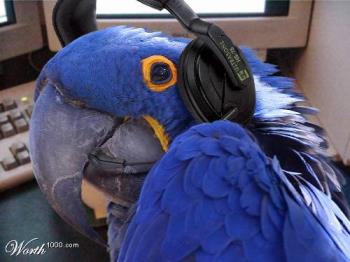 Excellent ideas. I guess they would surely save you from bad mouthing any one which just adds to ones sins and that is all that it achieves. I am in Pakistan and we dont have this telemarketing problem to the extent that you have in your country. I also get calls but they are rare and not too much of a bother. The calls that I get are mostly on my cell phone and never on my home number. I guess telemarketters here think it better to call on cell phones since they are sure to get in touch with the person that they are trying to target. However, I am never rude since I just think all the poor guys and gals are trying to do is their job and it is nothing personal. As far as calling during dinner time is concerned, I think there should be a law imposed that no company should call between a specific hour which should represent dinner timings. May be some people will get some piece this way.

• United States
1 Feb 07
Here in the US because I am a home based business owner and that info is on my info sheets that telemarketing companies buy, they know that I am here. I have gotten as many as 35 telemarketing calls in one day! it was MADDENING to say the least that is when I recalled messages like this from when I was telemarketing. It is the best $20 investment (for the answering machine) in my sanity that I can think of

• Australia
9 Jan 07
When telemarketers ring during dinner, I've known my Dad to answer. But once he realises it's telemarketers, he says to them "can you just hold the line for a minute?" he then goes back to whatever he was doing and leaves the telemarketer 'hanging' on the phone. 9 times out of 10 they will hang up as this affects their work performance if they are on a call for too long.

• United States
1 Feb 07
I used to work as a telemarketer and also as an inbound call ceneter cust svc. rep, and I will say that for the old fashioned way of telemarketing. Nowadays though if you are working off of an autodialing software program your fathers's way of dealing with them actually tends to give them a much needed break from the constant calls since their line is open and they can rest!