Star Wars Masks to print out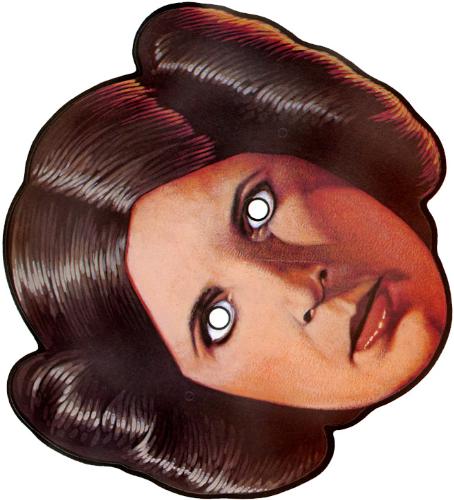 Australia
3 responses

• United States
10 Jan 07
Another cool print out, Lilaclady!! I have a friend who told me that he used to be IN LOVE with Princess Leah when he was little. I'm going to print it out and wear it the next time he comes over-lol!

• Australia
10 Jan 07
hahahahha good one, I did that for a Tigers supporter once, wore a tigers mask to their party....they are quality prints you should do well.....I hope he can tell the difference hahahahahahahah :)

• United States
28 Jan 07
Just an update: I wore it over to his house and at first he just stared at me for a few seconds (he actually looked a little scared!LOL!) but he said later that he was trying to figure out who I was! He then laughed for about 5 mintues strait and then told me that a part of him was disappointed because he thought someone was trying to be kinky! LOL!!!!! Thanks again for the printout!!!!!!! LOL!

• Australia
28 Jan 07
hahahahah thats wonderful, thanks for letting me know...good one...

• India
4 Feb 07
star waes masks good dear it is the best

• United States
10 Jan 07
Back when Star Wars first appeared on the scene, I was a Star War,s junky, I know people that also loved the movie. I was thinking these images would be great to use as a card, a 'remember when card', I think a few of my acquaintences would get a big laugh from a Star War's card. Another 'Bookmark'... Thanks...SS

• Australia
10 Jan 07
Yes that sounds like a good idea or throw a party and every one wear a mask....