War on terror in Africa now?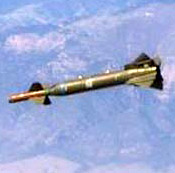 Belgium
January 10, 2007 8:32am CST
As you might have seen in the news the US is attacking parts of Somalia now because they believe some Al-Qaeda terrorists are hiding there with the janjaweed militias. Do you think this is true? Why would Al-Qaeda members hide overthere and not in Pakistan or Afghanistan for example?
1 response

• United States
15 Jan 07
I am from America and I do not think this is the reason. I think we the people are left in the dark about what is really up with these wars. I am with you, why would they go there or have they always been over there and now they need some other war to be going on? I just don't understand it all. I wish al wars would stop and the US would just stop fighting everyone.

• Belgium
16 Jan 07
Okay, thanks for your reply. Nice that someone from the US is responding this one.