feelings about indian idol mahathma gandhiji....

India
January 10, 2007 12:54pm CST
i am proud of being an indian because gandhiji was an indian....please share your knowledge and affection towards gandhiji....any one dont know gandhiji please put ur questions............. people admires that great man.........thats why lage raho munnabhai was a hit movie...i am right if i am not wrong..hahahahaha
1 response

• India
10 Jan 07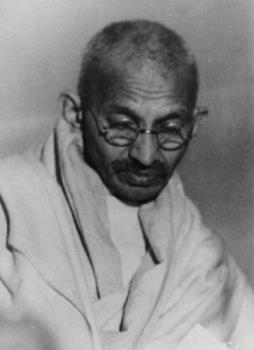 I love mahatma Gandhi. i too proud to have a leader like gandhi. he was the man who thought the world about the peace & how to fight against voilence with peace. I hate him on a one reason. He helped pakistan & he directed indian government to pay more money to pakistan when it was divided from india after independence.