What did you think when your baby was born?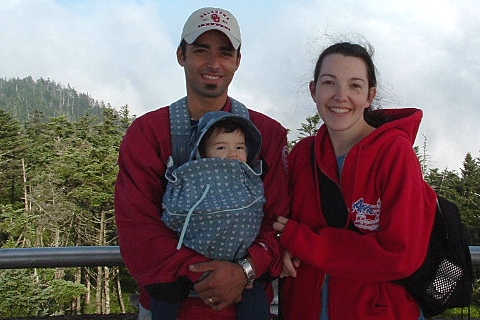 United States
10 responses

• United States
11 Jan 07
1st- "is he okay?" 2nd- "Thank God!!" 3rd- "he looks like a bulldog..." hehe...basiclly i was releved and of course so happy to finally have my babies in my arms and not in my stomach. of course now my babies aren't babies anymore, they say their big boys. really, i can't put to words how i felt when i saw them for the first time. all i know is the pain i went through didn't matter at that point.


• United States
8 Feb 07
I'm sure I was really very excited, but I was so tired I couldn't stay awake. Then I was also scared because they whisked her off to the NICU minutes after she was born. So, a lot of very mixed feelings. 18 months later, she just makes me happy happy!

• United States
6 Feb 07
We were told we were having a girl. I was convinced it was true because I saw the pictures myself. I had several ultrasounds later by the doctor to check amniotic fluid. One of my ultrasounds looked like there was something going on down there, and I questioned it, but the doctor was only checking my fluid levels so she didn't bother going back to look again. So, when my child was born, I was waiting to hear the, "it's a...." statement. I heard, "it's a girl!" and thought, "we have Mikayla". I didn't have a boy name picked out that made me happy so I was relieved we had a girl. LOL

• United States
24 Jan 07
Complete, I think...There was no emotional outburst, just relief that he was finally here. He felt so right; like he'd always been there.

• Philippines
21 Jan 07
"where's my baby?!" i asked myself... i regained consciousness in the recovery room with my hubby at my side and told me right away that our baby's in A1 condition and already taken at the nursery coz he can see the questioning look on my face. i wanted to jump for joy if only i could. finally, we can really be called a family :)

• United States
11 Jan 07
My first and only biological child came out giving everyone raspberries. I knew then I was in for the ride of my life. Nothing would be easy with her and she is going to be trouble. Boy was I right. I also thought jeez was she the spitting image of me or what. I mean everyone says its like raising me all over again. Except worse. haha. Gotta love my baby.

• Philippines
11 Jan 07
when i was in labor and heard my baby cried the first thing that came to my mind is to ask the doctor if her fingers and toes are complete? and im so thankful to god that they are complete!


• United States
11 Jan 07
Many moms dream of the day that they will FINALLY give birth and have all of their dreams fulfilled ... not so with me! I dreamt of natural child birth with no medicine to help me through labor. I had an actual dream that our little girl would have a light covering of blond hair and resemble me when I was a baby. I dreamt of waking up in the middle of the night after my water broke and rushing to the hospital and squeezing my hubs' hand the entire time until he screamed bloody murder! Instead, after being induced for 5 days off and on and never having my water break or without ever having feeling a single contraction ... I gave birth, via c-section to a little girl with jet black hair. When I saw her the first time I burst out in tears. The nurses and my husband thought it was because I was so overwhelmed with joy, but I thought they were showing me the wrong baby because I just knew she was going to be blond!!! Turns out that she was/is more beautiful then I ever imagined!