do u have meals together?

India
9 responses

• Philippines
14 Jan 07
yes, a family must have meals together to strengthen the bonding and relationship. we are busy parents and so my kids in school but we see to it that everyday we will have lunch together

• United States
14 Jan 07
Yes, we have dinner together nightly. It is our time to catch up on the days events and share what is going on in our lives. It is important for us to say grace and share a quiet dinner without the television playing or radio. We are tuned into each other and what they have to say. Since we have a teen daughter, it is one of our ways to help keep communication open and to insure that she remains on track with her education, spirituality, and sexuality. We discuss anything over dinner from new love interest, female problems, gas, to economics and politics. We make sure that she has someone to turn to to get answers to those difficult questions that all teens have.


• Sweden
11 Jan 07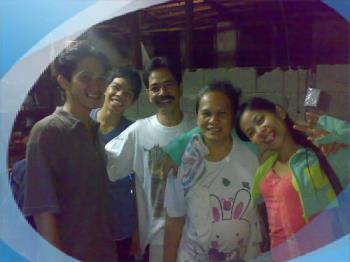 it's not a guarantee to strengthen family relationships. but it's a good time for a family to get together in a day and spend time together after a busy day. atleast, we can talk things and issues while having dinner together. might not be the best time to talk about issues but atleast, it's one way where everyone can listen to and share their opinions as well.

• Philippines
11 Jan 07
NOT ALWAYS - YES HAVING MEAL TOGETHER MADE MORE CLOSER EACH OTHER - DO YOU AND FAMILY MEALS 2GEDER?

• India
11 Jan 07
Yes its true. Having meal with the family is to enjoy and to talk on the subject which you never talk in the whole day. this will creat a family atmospher and if husband and wife should take the food in the same plate tht will strength their love towards each other.

• India
15 Jan 07
Yes I think having meals together is the best way to catch up on whats going on in every one's life. We always eat together and its fun. I hate eating alone in front of TV. We wait for eachother to come home if anyone's going to be late he rings up home so that others can eat in time but that an exception. we make it a point to be home for dinner.


• India
11 Jan 07
Yes it is !!! The Family prays together, Stays together !!!