how many times your boyfriend kiss you?

Pakistan
11 responses

• India
11 Jan 07
i just wanna know how many boy friends do u have

• India
25 Jan 07
I'm a boyfriend To my Gal...... & I kiss her ...... Once in a year....!!!!

•
25 Jan 07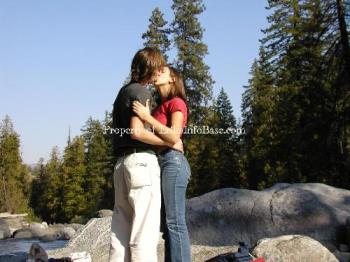 Well as Im a boy I do not have any boyfriend=p, therefore, I want to let you know that I've kissed my girlfriend twice, perhaps. And those are the most beautiful moments of my life, as the life have to move on Im going through under it:)

• Indonesia
25 Jan 07
I never count it... if he was in my country and in my town... i never count how many times in a day...:) cos too many...hahahaha...

• Nigeria
12 Jan 07
My boyfirend kisses me many times and in a romantic way.

• Philippines
12 Jan 07
my boyfriend loves to kiss me before going to work! and he doesnt leave the house with giving just one kiss! although i cant actually count how many it is but it means alot! makes you want to hold him and dont make him leave for work!

• India
11 Jan 07
hi m a guy..i can only tell u how many times i kisses my gf..n the ans is i dont know..i dont keep a count of kisses...do u do????????


• United States
11 Jan 07
my fiance really isn't a kisser at all but when he does kiss me it makes me feel as though i am flying I wish he would kiss me more often its just great :)

• Melbourne, Florida
11 Jan 07
My boyfriend kisses me several times a day. Sometimes it's a simple peck. Sometimes it's passionate, and makes my toes curl. But we start everyday with a kiss, and a kiss goodnight as well. If I'm lucky, I'll get many in between. I love kisses. I especially like it when he walks up and gently kisses my neck. His moustache tickles and it gets my skin to tingle.