What else you do to combat diabetes?

India
6 responses

• Philippines
12 Jan 07
Aside from taking medications, extra measures that can be used in helping diabetic persons may include exercise, diet and as well managing physical and emotional stress. the components of what we eat can contribute to the increase in the insulin level so a well balanced diet should be taken, the best way to do it is to consult a dietitician. exercise can also really help a lot because it has an effect in lowering blood glucose and as well reducing cardiovascular risk faCtors. it also improves circulation and muscle tone.But be sure to properly monitor your blood sugar level especially when taking your medications.

• Philippines
13 Apr 07
Your right, motivating one self to exercise is quite difficult. Though i am not fat, i do go to the gym to toned my body and i took me almost a year to become motivated specially doing all the liftings and stretchings. For you to be motivated to exercise, maybe you can start by just walking for how many miles and then try other sports like badminton or swimming (its a cardiovascular exercise) which is good for your heart. Just think of the results and always be optimistic.

• India
8 May 08
Well i have not been suffering from diabetes but my grandfather and grandmother had this. I have watched them do these extra measures and they are very regular at this. They also strongly believe that yoga had its own power and is very useful.

• India
25 Jul 07
Yes, recently a very uncommon product has launched at my place that has a very effective action against diabetes as reports and authorities say. For more information, you may message me on this with your E-mail address. I am quite sure, it will work. Thanks.

• India
17 May 07
Watch Astha T.V.regularly at 5.30 am to 8.00am in the moring and 8.00pmto 9 in eve ,watch pranayam of baba ramdev so many people escaped from diabetics with in three weeks ,watch it continously for one month learn it correctly .for more details visit. www.divyayoga.com. also go for brown rice or wheat chappathi instead of white rice or white flavour. dring louki or ash guard juice along wiht adding any greenleafy veg like tulsi,spinach 20to 25 leaves .if you get vilvam (tamil)koovalam(malyalam)i dont know the hindi word it is extremely help ful add 20 leaves of that take it in the moring 6.00 am and take anything only after 1.5hrs after that .do yoga half our before that.

• Malaysia
12 May 07
My advice is to do regular exercise, control your diets and try taking more bitter gourd! http://diabetics-guide.blogspot.com

• India
6 May 07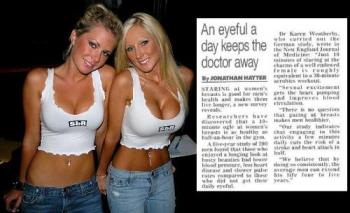 I have got a mail from one of my friend, it is a cure for diabetes related diseases. Just try if u can andI don't know whether it is true. But give your comments.