Gone with the Wind of Casablanca?

United States
January 11, 2007 9:30am CST
My husband and I have decided to start watching the old classic movies together. We can't decide if we should start with Gone with the Wind or Casblanca. Honestly, we have both seen parts of both movies, just never sat down and watched the whole thing. Do you guys think one is better than the other?
5 responses

• Chile
2 Sep 12
THey are borth very different and good movies. I would see both, but I cannot imagine someone who has seen only a part of any of those movies and has decided to stop watching

. I cried the whole Casablanca, rewindeb it and watched it again.As for Gone with the wind, I went to see it the first time with my mother when I was little. I have taken my daughters and grandchildren. It´s an epic movie.

• India
22 Jun 12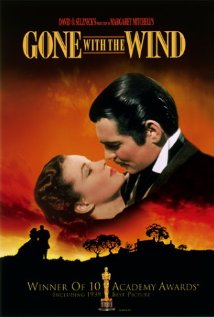 To be frank I haven't heard anyone of this movies Gone with the Wind nor Casablanca, but both the movies have good ratings in imdb, so thanks for mentioning to me about both this classical movies. I would probably catch Gone with the Wind first to see how this movie is ...

• United States
26 Jan 07
For myself I'd say start with Gone With The Wind. That one I was able to watch. Casablanca every time I've tried to watch it I end up falling asleep. So I would suggest the first one and then at least if you fall asleep during the second you'll have watched one good movie first.

• United States
22 Jan 07
This very simple. If you have at least 4 hours to see a movie, and you like epics, see Gone with the wind. Butif you like Bogart or want to see why everybody likes him, and you have 2 hours to spend, see Casablanca. Another Bogart film you should see is The Maltese Falcon.

• Canada
11 Jan 07
This is actually a really tough question for me as I feel both Casablanca and Gone With The Wind are superb classic films. I can't really find anything that would reccomend one over the other. Perhaps I'll just increase your dillema by throwing in Citizen Kane as another classic and must-see for brilliant fil making in my opinion. Cheers!