you have a dog or cat??


Italy
January 11, 2007 10:39am CST
if you have this pets or other,which is its name??
8 responses

• India
13 Jan 07
i dont have.. i dont like

• United States
11 Jan 07
I have a dog,what is a lab mix..she is about 11 months old...her name is Sierra...I also have a cat,he is about 1 year old and his name is Maxi.



• United States
12 Jan 07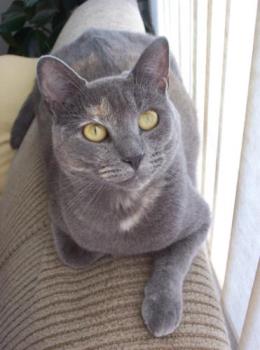 I have two cats. The first is Simberleigh. I call her Sim or Sim Sim though. We named her that after a girl with that name. The second is Reagan and she was named after a road near one of the animal shelters we visited when looking for her. It was called Ronald Reagan Road. I uploaded a picture of her. Probably my all time favorite pic.

• India
12 Jan 07
i think i hav two pets in my home frst named veena and it is my wife and second pet is avinash which is my son