How do we make these candles?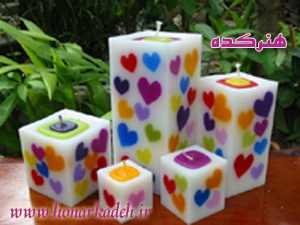 Pakistan
2 responses

•
19 Jun 07
I've never tried making anything anywhere near as complicated as those, but they do look very pretty. I think they were probably made using heart wax embeds in the mould, with the wax poured around it. If you want more info on making candles a great website is www.candletech.com

• Philippines
7 Aug 07
Hello pinktulips!!! Wow!!!I love you candles, haven't seen anything like it here in my place. I also love collecting scented candles and i surely would love to have one of those, sad to say but i don't know how to make candles as beautiful as these. I think duck2day is right, you can visit a candle making site for guidance...Thanks for sharing the photo, it's lovely.