Gambling- what do you think, and do you know anyone with a problem?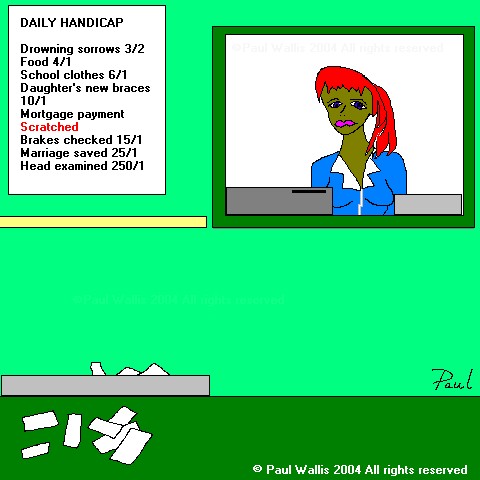 Australia
January 11, 2007 8:14pm CST
Gambling, online, kiddies poker, whatever, is the social disease of the century, so far. I was watching some kids in early high school doing an interview about their daily poker game, for money, and you have to wonder what the prognosis is.
3 responses

•
12 Jan 07
My brother have the same problem so he always ask for money in order to play.

• Australia
12 Jan 07
That sounds like a problem. Anyone doing anything about it?

• India
12 Jan 07
I fully agree with you.Soch things are eroding todays youth.Also gambelling was initially also happenning but it was on small scale but with internet it has increased tremendously.But here I will like to say that it is parents responsibility to tell their children what is good and what is bad.But if parents thinks such things good than what to say. Also the schools will be playing a big role in this.School teache should explain the students the harms in gambelling or like things.Nothing will happen just by blaming these things.What do you say on this?

• Australia
12 Jan 07
Quite agree, it's getting through to them that seems to be the problem. "Blame" certainly doesn't achieve anything.

• United States
12 Jan 07
Yes, Texas Hold 'em and poker have taken a cult following among America's youth as of late. A lot of people I knew when I was high school played it. I don't personally agree with gambling, but if someone wants to gamble I think they have to do so in moderation. I think as long as kids are not betting their life savings and are just enjoying the game it's not a big deal. I think gambling will likely fall out favor and something else with take foot. Then in another 10 years it will likely return.

• Australia
12 Jan 07
Cycle fad. I hope so. This is looking pretty grim.