Should there be any homework or not?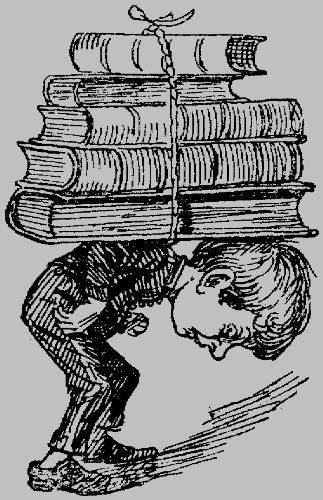 India
January 12, 2007 4:43am CST
In my opinion there should not be any homework atleast for kids below 10 years. They do the homework only for the sake of doing it and I dont think that they learn out of it rather this time can better be utilized in curricular activities. What is your opinion?
6 responses

• United States
12 Jan 07
Well, I think at this stage, the teachers give students homework just to get them in the habit of doing it. Because, as the child gets older, the homework becomes more and more important. They need to have the homework skills developed prior to that so they are comfortable with doing the harder work at home. That being said, I do think they shouldn't give too much work to the younger students because, as you said, they could be doing other things, too.


• United States
14 Jan 07
I disagree with you. Kids need homework even if they're under 10. I know they review and do their class activities during school, but they need practice at home. Besides, the younger they do homework, the less they'll become frustrated when they're over 10.

• Philippines
12 Jan 07
actually, homework is given so that parents will know what their children are doing in school or the topic that they are learning. homework is a way of bonding between mommy and child or daddy and child. homework also is a way of instilling study habits. basically, homework helps the children to know their responsibilities as a student, this enables them to show their parents their strengths and at the same time gives them time to communicate with the family.

• India
12 Jan 07
Yes there must be homwork for child below ten years as that is the stage when child learns everthing and being growing period we must teach him as much as possible.

• United States
12 Jan 07
Children under ten should be given some homework so that they can learn while at home and have their parents help them to understand what they are learning. They should not be overwhelmed with homework but should be given some or some simple tasks to do to prepare them as they grow older and move up in grade levels. Other activities are good to but they are in school to learn so homework is needed.