Building homes and never widening the roads...

United States
January 12, 2007 7:45pm CST
I live in Northern Va. Let me tell you in the past year they have built over 300 homes around my area and steady building. We have more restaurants, shopping centers, even banks. But what bothers me and I just don't understand to this day, why build all these homes and public establishments but never widen the roads since obviously there is going to be way more traffic. My commute in the mornings can be real hectic and on some Fridays it can be horrific just to get through 3 or 4 lights. If anyone have a answer to why this happens or if this is happening to you where you live, please share your stories and answers...
3 responses

• India
13 Jan 07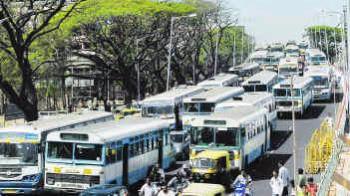 I am from bangalore, india. in banglaore thereis no problem with infrastructure or other but, the problem are roads. the roads have not been widen due to that bangaloreans are suffering from traffic jams

• United States
13 Jan 07
Oh wow...That sounds like a nightmare also....thank you for responding

• United States
13 Jan 07
Well here in the Hampton Roads area of Virginia, we do have wide roads with two lanes on each side, but we have traffic lights every 20 feet or so. So, when you have a few thousand sailors trying to get to four base gates, traffic goes back for a while!

• United States
13 Jan 07
Ahhh Yes, I have been down there before. I can only imagine. Here it's a bunch of working ppl from DC and MD trying to get further south like Frederickburg and Richmond. Last year around the holidays, the traffic was bumper to bumper for over 30 miles (with no accident)....mann..what a nightmare..